The Life And Times Of Francis 'Tanky' Smith (Leicester's first private detective)
Book details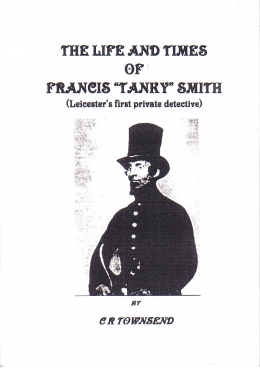 Price: £5.50
An in-depth account of the life of this legendary man, with many never-before published facts.

From the introduction of the book:

"Having scoured most of the local history books for information about Francis 'Tanky' Smith, Leicester's first private detective, all they ever quoted was his most famous case, that of finding James Beaumont Winstanley, the High Sheriff of the county, dead in Germany.

"No other personal information seemed to be available, such as where was he born? Whom did he marry and where is he buried?

"So I put on my old Victorian policeman's high top hat and decided to carry out my own private detective work, and eventually came up with most of the answers and true facts about 'Tanky' Smith's extraordinary life."