A Chronology of Leicester 844 BC to 1926 AD
Book details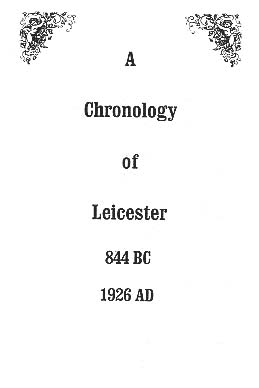 Price: £8.00
As the title suggests this publication is a chronological list of events and facts about Leicester.

A few excerpts...

1803 - August 29, John Clarke executed on the Ashby Road, for rape.

1807 - January 2, a fire broke out at Burbridge's brush manufactory, Belgrave Gate.

1821 - October 31, the town first lighted up with gas. - Population of Leicester: 30,125.