Leicester Symphony Orchestra
Book details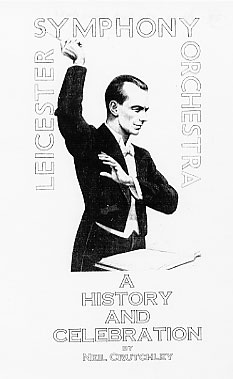 Price: £10.00
Containing 120 pages and many photographs this book is a history and celebration of the Leicester Symphony Orchestra.

In this marvellously informative and absorbing publication Neil celebrates the history of an orchestra which has been close to the heart of a musical tradition.

Great names stride through the pages. Sargent of course the founder of the Leicester Symphony Orchestra and also such luminaries as Beatrice Harrison, Albert Coates, Henry Wood, Adrian Boult, John Barbirolli, Florence Austral, Solomon, Joseph Szigeti...the list goes on.

This is the story of successive generations of musicians who have been members of the rank and file of the orchestra.