City of Gods: Historical Poetic Ramble Through Leicester
Book details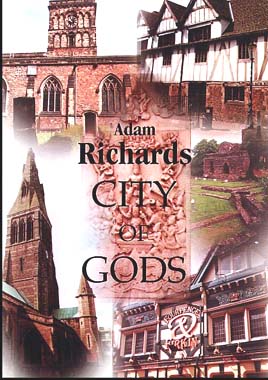 Price: £6.50
History overlaps and falls in on itself as the reader is taken on an informal tour of the old City Wall that has now ceased to exist, apart from the occasional outcrop.

The psycho-geography of Leicester gets explored with the surgeon's knife of poetic licence, revealing an interconnectedness of events, personages, places and myths that have shaped the heart of a two thousand year old living entity; a place that we call home.

Includes many full colour photos of Leicester.