Billy's Battle - The Somme July 1st 1916
Book details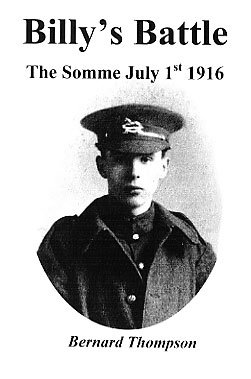 Price: £6.50
This is an account of the WW1 record of private soldier, William Butterwick Thompson, one amongst the millions who endured a similar experience between 1914 and 1918.

The diary published here is supplemented from many other sources.

It is presented in tribute to record and honour the service of one young man, in remembrance of the sacrifices he made, in the company of millions of others of his own generation who fought and died in defence of their country.