Boyhood to Boathood: A journey by water related stories
Book details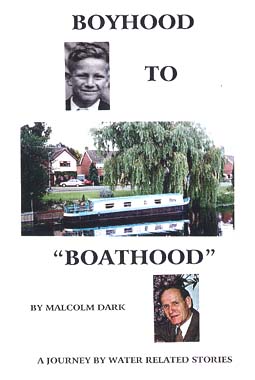 Price: £10.99
An autobiography of water related experiences from early canal visits, an alarming park lake minor injury which almost led to the loss of a leg, building a school based canoe and then college years in Barrow-upon-Soar.

Later events in a canal-side residential school and other teaching connections culminated in the design and purchase of a narrow boat and semi-retirement to Leicestershire.

Also related are how the author participated in the London Marathon to raise sponsorship for the adaptation of a boat for handicapped passengers and for Jimmy Savile, OBE, with a subsequent visit to present a cheque as his guest at Stoke Mandeville Hospital.

The account takes the reader through incidents up to 1990. Further years are to be covered in future publications.