Century Informer (2000)
Book details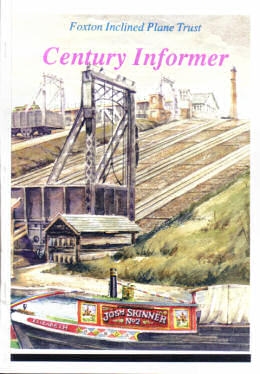 Price: £6.50
This title is a one-off sister publication of the Foxton Inclined Plane Trust's regular 'Plane informer' newsletter.

First published in 2000, the centenary year of the Foxton Inclined Plane, it has a number of interesting chapters by different authors, detailing the construction of the Incline Plane, the historical background to the structure, the social and technological climate of the year 1900 - the year the Inclined Plane opened - and the factors which led to the Inclined Plane's short working life and untimely demise.

The final chapter describes the Harborough Waterways Festivals of 1950 - which marked the dawn of a the modern interest in canals - and 2000.