Charles I and the Relics of The King's Head
Book details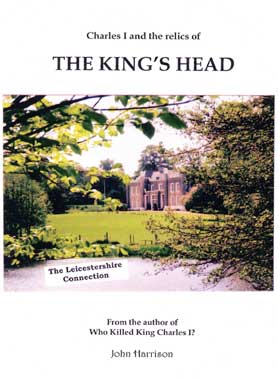 Price: £8.00
Following in the footsteps of King Charles I, the author has travelled from rural Leicestershire to Windsor Castle, Oxford, Cambridge and Leeds, amongst other places, to research the mysterious events following the death of the civil war King of England at the scaffold in London in 1649.

What started as a local history book soon took the author on a strange investigation into the fate of the relics of the Stuart King.

The complicated detective trail through history uncovered shocking and controversial theories connecting the Royal House of Stuart with the present day House of Windsor.

It is a gruesome story at times with mysterious experiences and strange coincidences occurring throughout the research.

The question, "Where lies Charles I ?" is not so simple, as the author discovered.

The story of King Charles I was traced to the relatively recent times of 1888, until the author decided to look for "The King's head."