Leicestershire some legends and stories
Book details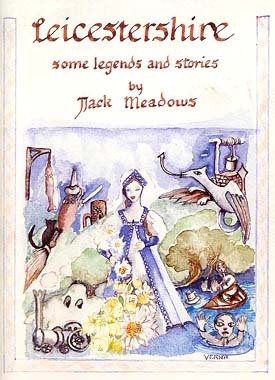 Price: £5.50
Some are true, some partly true, others legends. They are all interesting and fascinating in that they portray Humour, Fear, Sadness, Bravery and a great deal of local history. Some have been previously documented, all are worth recording for future generations.

Every Leicestershire village, urban and town area have their own local stories and legends. Perhaps one day they will all be brought together in one large volume. They must not be lost. It was the author's sincere wish that these stories and legends will give to the reader as much pleasure and enjoyment as he experienced over the years bringing them together.

Grateful thanks to Doreen Haberle and Joan Gregory for their help in preparing the manuscript and also to his daughter, Verna for the artwork. Photographs supplied courtesy of the Leicester Mercury Library.