'Tanky' Smith: Leicester's First Private Detective
Book details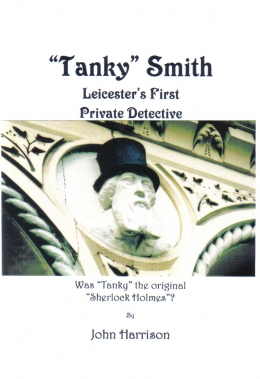 Price: £6.50
Francis 'Tanky' Smith was Leicester's first private detective after being a member of the Borough Police Force between 1840 and 1864. He achieved much success clearing up street crime in Victorian Leicester by adopting many and varied disguises and infiltrating local gangs.

During 1862, Tanky investigated the mysterious disappearance of a local aristocrat and discovered his body in Germany. He was richly rewarded for solving the mystery and had his son build Top Hat Terrace on London Road in Leicester.

Tanky Smith was a well-known local character but did he inspire Arthur Conan Doyle to base his character of Sherlock Holmes on Tanky?