Hidden History Wordsearch: Loughborough and Charnwood
Book details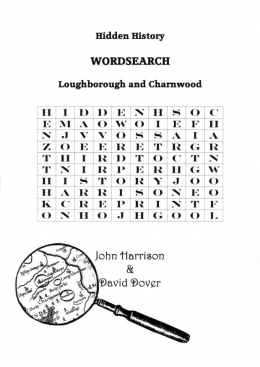 Price: £4.00
From the introduction:

"Whether you are a resident of Charnwood or a visitor to our town and region we welcome you and hope you find this collection of local history facts and figures, myths and legends, of interest.

"Good luck with finding the hidden history words of Loughborough and Charnwood in the following grids. The letters may be used more than once and you can find the words written forwards, backwards, upwards, downwards and diagonally. Some words, such as Southfields, may not necessarily be found as one word but may be split in more than one direction.

"A brief historical explanation is included later with the opportunity to follow up the hidden history of Loughborough and Charnwood. Have fun!!"