Little Content. Featured in the Millennium Book - now the full story
Book details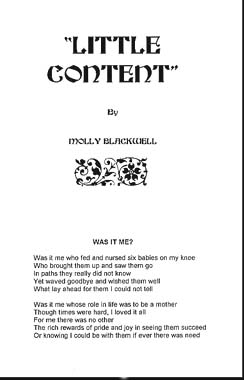 Price: £6.50
"Little Content" was Molly's nickname as a child. She was inspired to write her life story for publication in a local Loughborough Millennium Book, only to find that only part of the story was included.

She decided to have the full story published.

Now in her seventies, this book gives a true insight into her life through some hard times - an amazing story.