You Will Come To No Good, Gough!
Book details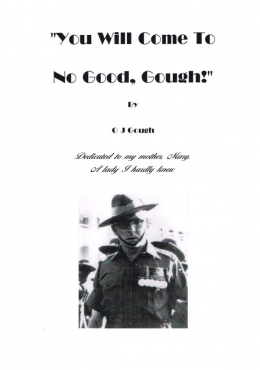 Price: £10.00
Born Oliver James Gough (Olly)
To my mother Mary Louise Gough (Nee Carter)
On the 27th June 1927 at Swindon Road Union Workhouse Hopital,Cheltenham, Gloucestershire.

This book takes the reader though my childhood, schooling, and The Blitz during the Second World War, my army career, my civillian life and my time as an Animal Welfare Officer.