St Mary's Parish Church, Melton Mowbray
Book details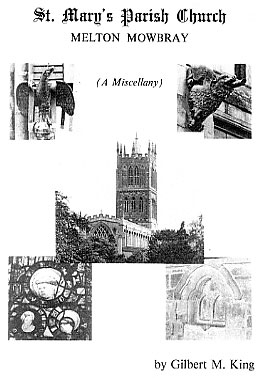 Price: £6.50
We are indebted to the late Mr Gilbert King for his dedication to this publication of St Mary's Parish Church, Melton Mowbray.

First published twenty years ago, it gives a deep insight into the history of St Mary's Church with its many detailed accounts, and now that it is back in print, it will not be forgotten.

We also thank Paul brown for the many excellent photographs of the church and points of interest.

Many thanks also to Mrs M King for permission to reprint this fine publication.