Melton Mowbray In Style
Book details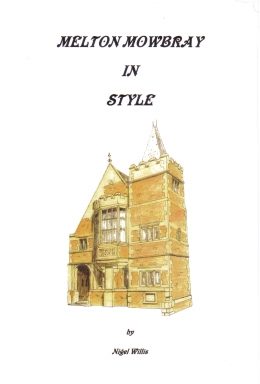 Price: £8.00
An historical look at the many interesting buildings in Melton Mowbray, with over 90 illustrations by the author which capture the look of the town a century ago.

From the introduction to the book:

"The inspiration for this book is the 150th anniversary of the Melton Times. At that time, Melton was vibrant with exotic visitors with foxhunting at the very core. There is a different vibrancy today, with the hunt still in evidence and people who still don't know where Leicestershire is know about the pork pie town as it is often called.

"The history of a place is best preserved in its buildings and much care is needed to preserve the heritage, prevent unnecessary development, create interest and maintain it."