Popular History of Nottingham
Book details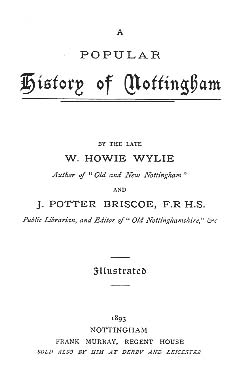 Price: £8.00
Contained in the fourteen chapters of this publication is a vast amount of information on Nottingham.

From the Legendary British and Roman periods through to the Brunswick Period (Victorian Era).

Illustrations, numbering twelve in total, include the 'Old' Trent Bridge, the 'New' Trent Bridge and views of the Castle (17th Century).

A superb reference document for the Historian and an extremely interesting read for those interested in Nottingham.