Loughborough in Black & White. Volume 2 Thorpe Acre
Book details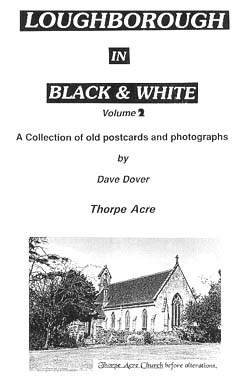 Price: £6.50
This publication would not have been possible without the help of Walter Leeson, based on his collection of photos to commemorate 150 years of All Saints Church, Thorpe Acre with Dishley.

Contains many early photos of Thorpe Acre, the main detailed account of this hamlet by Clive Gregory.

A true, detailed account of Thorpe Acre in black and white prints.