Bells of Memory. A history of Loughborough Carillon
Book details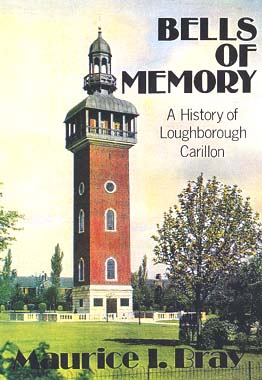 Price: £8.00
This publication by the late Maurice I Bray is a most in-depth account of the history of Loughborough's Carillon. To reproduce it in any way other than its original format cannot be done and full acknowledgment is given to this true Loughburian. This book is reproduced as a tribute to him and may he be remembered for his dedication to his work that highlights the historical importance of this monument to everyone.

Tribute by Sam Evans, Carillon Curator 1981-2000:
"I knew Maurice as a true friend and we both shared a mutual interest. His untimely death came as a shock and left a gap in my life and also in that of many others. It gives me great pleasure to know that his book is still available - a most fitting tribute to my dear friend."