Banded Together - The Whitwick Colliery Disaster in 1898 Part 2
Book details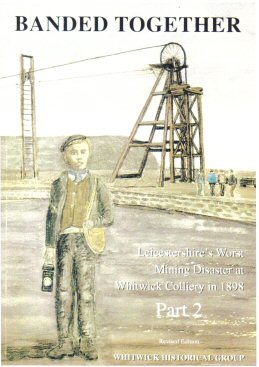 Price: £10.00
It is the story of the victims of the Whitwick Colliery Disaster which is told in this book.

Not only those who were killed but also of those who waited at the pithead only to discover that they must carry on alone.

The Whitwick Colliery Disaster was the worst disaster in the history of Leicestershire mining.

It is hoped that this book will be seen as a tribute to those who worked in the mining industry over 100 years ago.