Moira Memories
Book details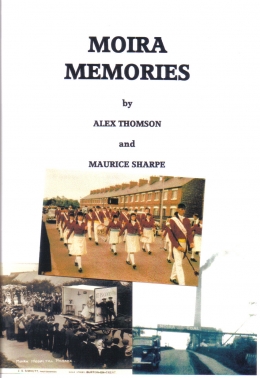 Price: £8.00
A collection of photographs of this Leicestershire mining town. From the Introduction:

"The book, 'The Life and Times in Old Moira', published by the Local History Group in the autumn of 2005, was very well received.

"The first edition contained errors which were corrected later, and there were also one or two omissions which we intend to rectify in this publication.

"Sadly, the Local History Group no longer exists, and during 2006 Alfred Jones, a pivotal figure within the group, passed away aged 94. He was a mine of information and will be sadly missed.

"However, two members of the old group have decided to issue a book of photographs with a minimum of dialogue, mainly to promote comment and discussions within the local community. We do not intend to segregate the photographs into any specific catagories, but we have included some 'modern' prints such as the interior of the pit head baths and the local winding engines, to be preserved for posterity. We hope the book is accepted as a 'low-key' edition and a 'stocking filler' for 2006."