A History and Survey of Shepshed Mill
Book details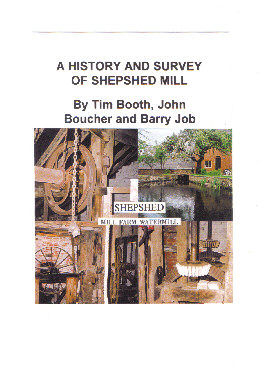 Price: £6.50
A water mill in Shepshed found derelict, renovated by its present owners back to a working mill.

The whole story is in this publication. Includes photographs of the renovation work involved.

Shepshed Mill is now up and running and open to the public, on certain dates. Well worth a visit.